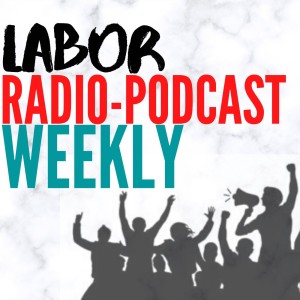 The Labor Radio Podcast Network's Weekly Wednesday Livestream features interviews with labor leaders, rank-and-filers and experts about current labor issues. Network members take turns co-hosting the show, which airs Wednesdays at 7p EST and is available on Facebook and YouTube.
Guests for the February 3rd, 2021 edition of the LRPN Livestream included David Van Deusen (President, Vermont State Labor Council, AFL-CIO), Trent Willis, (ILWU Local 10), Carol Lang (CUNY Professor), Mehmet Bayram (Pacifica Media Workers Guild in SF).
LRPN Hosts: Steve Zeltzer (Work Week Radio) and Chris Garlock (Union City Radio).
This is an excerpt of the full show, which is available here. The LRPN Livestream pod extra is produced and edited by Evan Matthew Papp and Chris Garlock.
#LaborRadioPod